We serve a selection of delicious food from our kitchen all day, every day, alongside a wide range of alcoholic and non-alcoholic drinks.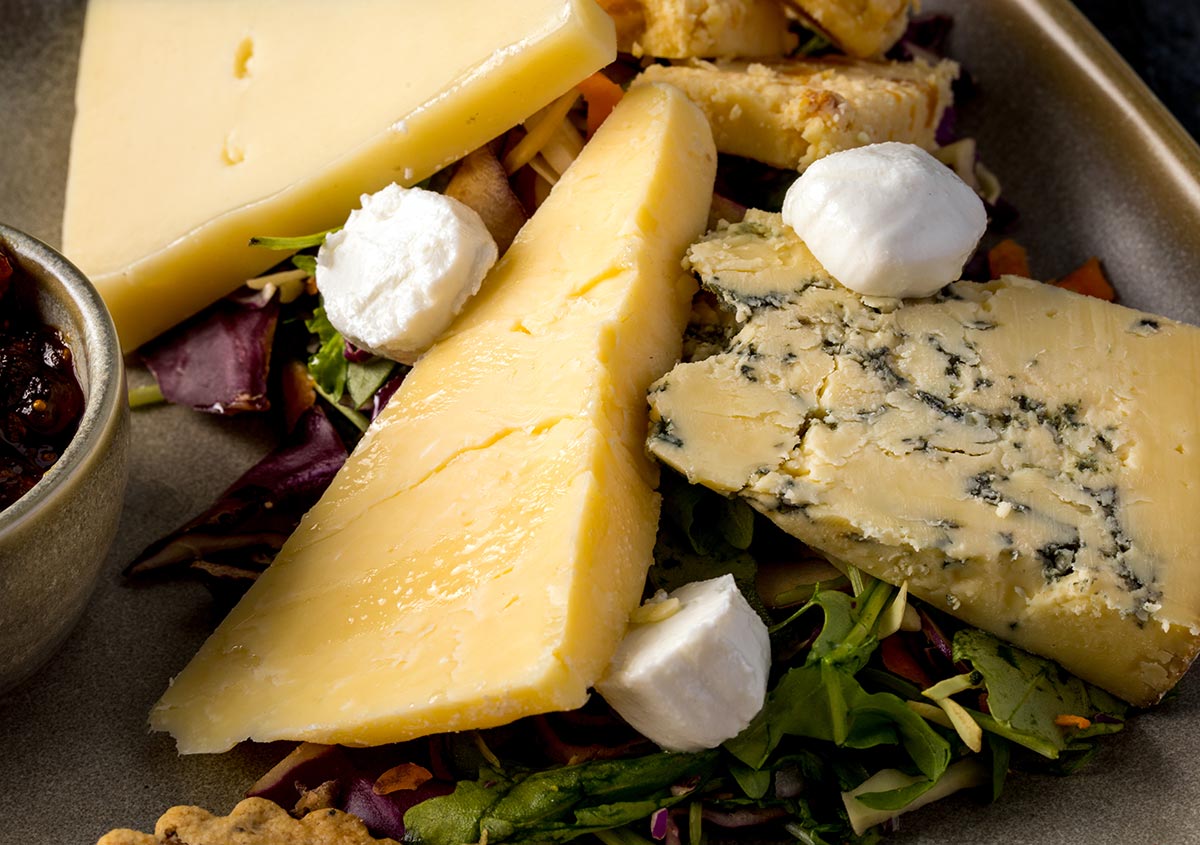 (Served all day)
Sausage Sandwich
£4.25
Bacon Sandwich
£4.25
Toast & Jam
£2.65
Crumpets
£2.50
Toasted Teacakes
£2.50
Range of Sandwiches, Flatbreads & Paninis
See our counter for today's choices. Prices from £4.95
Cheese Toastie
£2.65
Cheese & Ham Toastie
£2.75
Cheese & Onion Toastie
£2.75
Skin-on Coated Fries
£3.75
Cheese Nachos
£3.50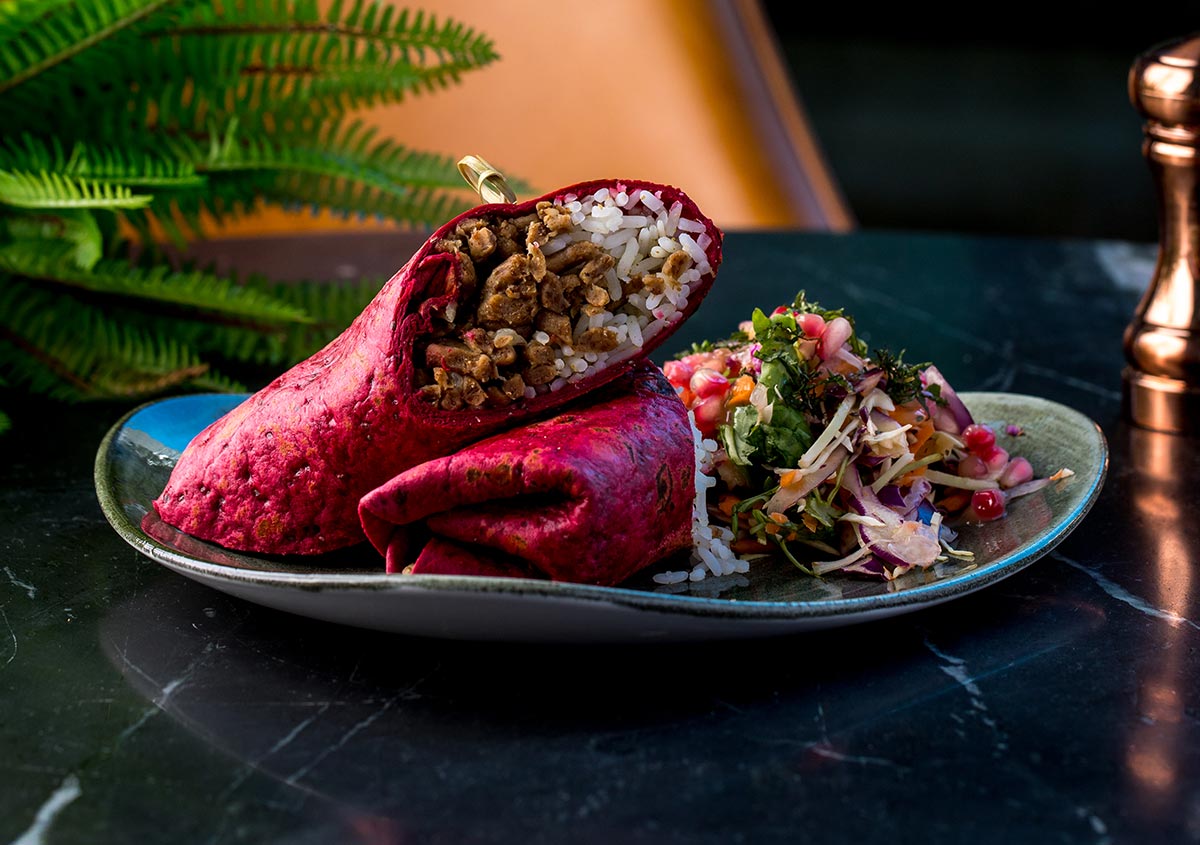 Toasted Sandwich with Tea or Coffee
£3.95
A selection of cakes and sweet treats are available from our counter.
If you have any special dietary requests or allergy requirements, please inform your server who will be able to advise you accordingly.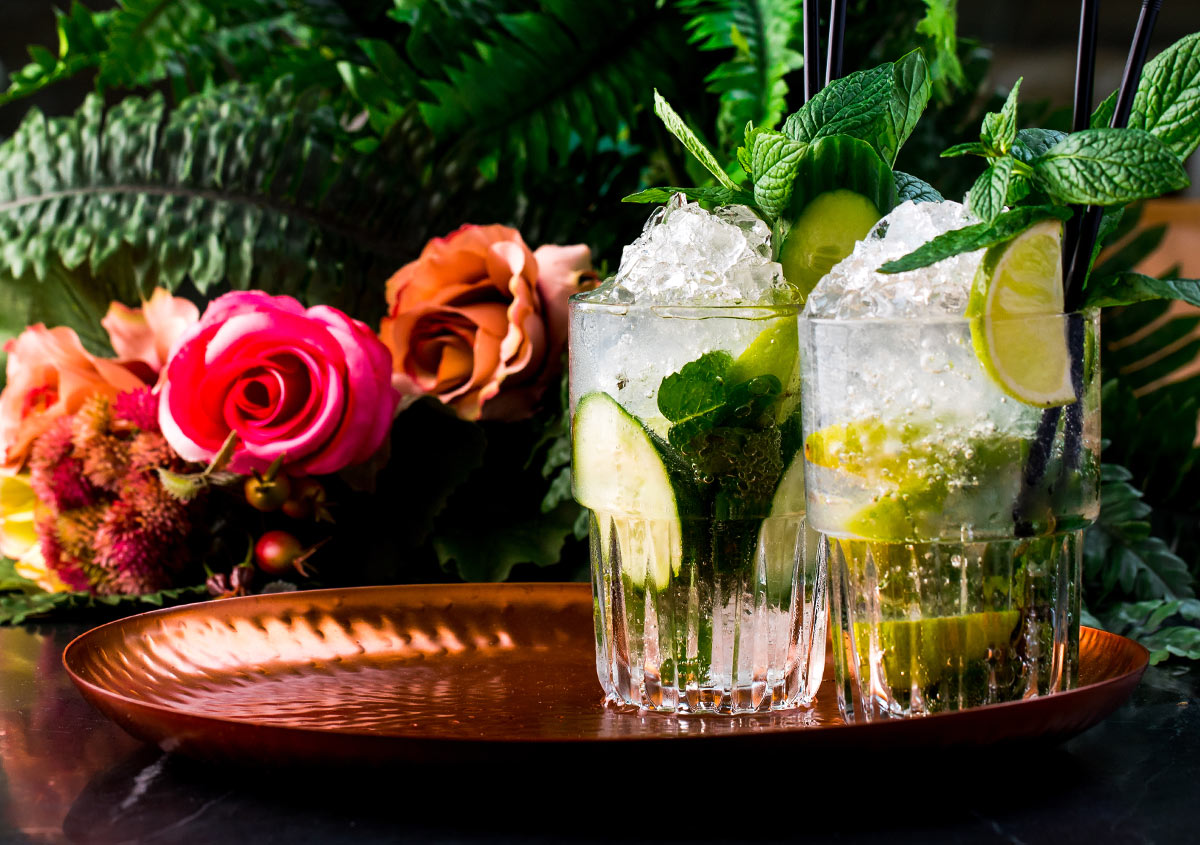 Classics
Mojito
Havana Especial, sugar syrup, lime, mint, soda. Choose from either Classic, Passion Fruit or Strawberry
Long Island Ice Tea
Absolut Blue, Tanqueray, Triple Sec, Havana Especial, Olmeca Resposado tequila, sugar syrup, lemon juice, coke
Godfather
Bulleit bourbon, Disaronno amaretto, coke
Zombie
Havana Especial, Wray & Nephew's, Grenadine, sugar syrup, lime juice, pineapple juice
Berries & Cherries
Absolut Cherry vodka, Chambord, lemon juice, strawberry purée, cranberry juice
Martinis
Pornstar Martini
Absolut Vanilia vodka, passion fruit purée, caramel syrup, pineapple juice, shot prosecco
Espresso Martini
Absolut Vanilia vodka, Kahlua, Crème de Cacao, vanilla syrup, brewed espresso
French Martini
Absolut Blue vodka, Chambord black raspberry, pineapple juice
Gin Lovers
Rhubarb on the Rocks
Edinburgh rhubarb gin, Tanqueray gin, cranberry juice, lemon juice, lemonade
English Country Garden
Hendricks gin, St Germain elderflower, sugar syrup, cucumber, mint leaves, lime wedge, apple juice
Spritz
Aperol Spritz
Aperol, prosecco, soda
Pink Gin Spritz
Gordon's pink gin, prosecco, lemonade
Mocktails
Virgin Apple Mojito
Apple juice, sugar syrup, lime wedges, mint leaves, Franklin ginger ale. £3.95
Berry Delight
Cranberry juice, Grenadine, sugar syrup, blackberries, blueberries, raspberries, apple juice. £3.95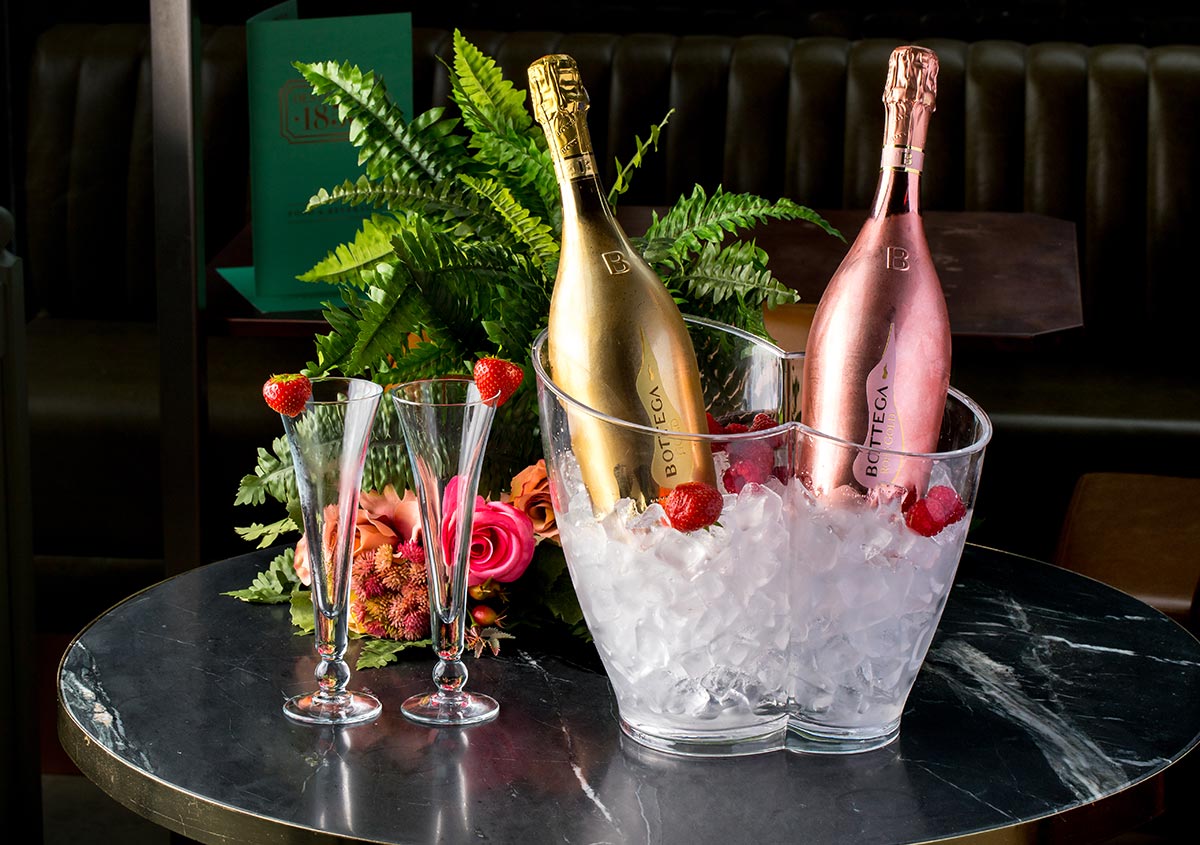 Down Under Chardonnay,
Australia
£3.50 (125ml) / £4.10 (175ml) / £5.85 (250ml) / £16.45 (Bottle)
Luna Azul Sauvignon Blanc,
Chile
£3.65 (125ml) / £4.55 (175ml) / £6.00 (250ml) / £17.45 (Bottle)
Bello Tramonto Pinot Grigio,
Italy
£4.25 (125ml) / £4.90 (175ml) / £6.95 (250ml) / £18.50 (Bottle)
Turtle Bay Sauvignon Blanc,
New Zealand
£4.95 (125ml) / £5.95 (175ml) / £7.95 (250ml) / £23.45 (Bottle)
Sancerre Domaine Durand,
France
£31.95 (Bottle)
Down Under Shiraz,
Australia
£3.65 (125ml) / £4.45 (175ml) / £5.95 (250ml) / £16.45 (Bottle)
Luna Azul Merlot,
Chile
£3.65 (125ml) / £4.45 (175ml) / £5.95 (250ml) / £16.95 (Bottle)
La Grupa Malbec,
Argentina
£4.15 (125ml) / £5.25 (175ml) / £6.75 (250ml) / £19.95 (Bottle)
Faustino Rivero Crianza Rioja,
Spain
£4.95 (125ml) / £5.95 (175ml) / £7.95 (250ml) / £23.95 (Bottle)
Inkosi Pinotage Rosé,
South Africa
£3.65 (125ml) / £4.10 (175ml) / £5.65 (250ml) / £16.45 (Bottle)
Sereno Pinot Grigio Blush,
Italy
£3.65 (125ml) / £4.75 (175ml) / £6.05 (250ml) / £17.95 (Bottle)
Monterey Bay Zinfandel Rosé,
California
£4.05 (125ml) / £5.25 (175ml) / £6.75 (250ml) / £19.95 (Bottle)
Prosecco Serenello
£6.50 (125ml) / £23.95 (Bottle)
Emotivo Sparkling Rosé
£6.50 (125ml) / £23.95 (Bottle)
Bottega Gold Prosecco
£49.95 (Bottle)
Bottega Rosé Gold
£49.95 (Bottle)
Mumm Champagne
£59.95 (Bottle)
Laurent Perrier Brut
£64.95 (Bottle)
Laurent Perrier Cuvée Rosé Brut
£84.95 (Bottle)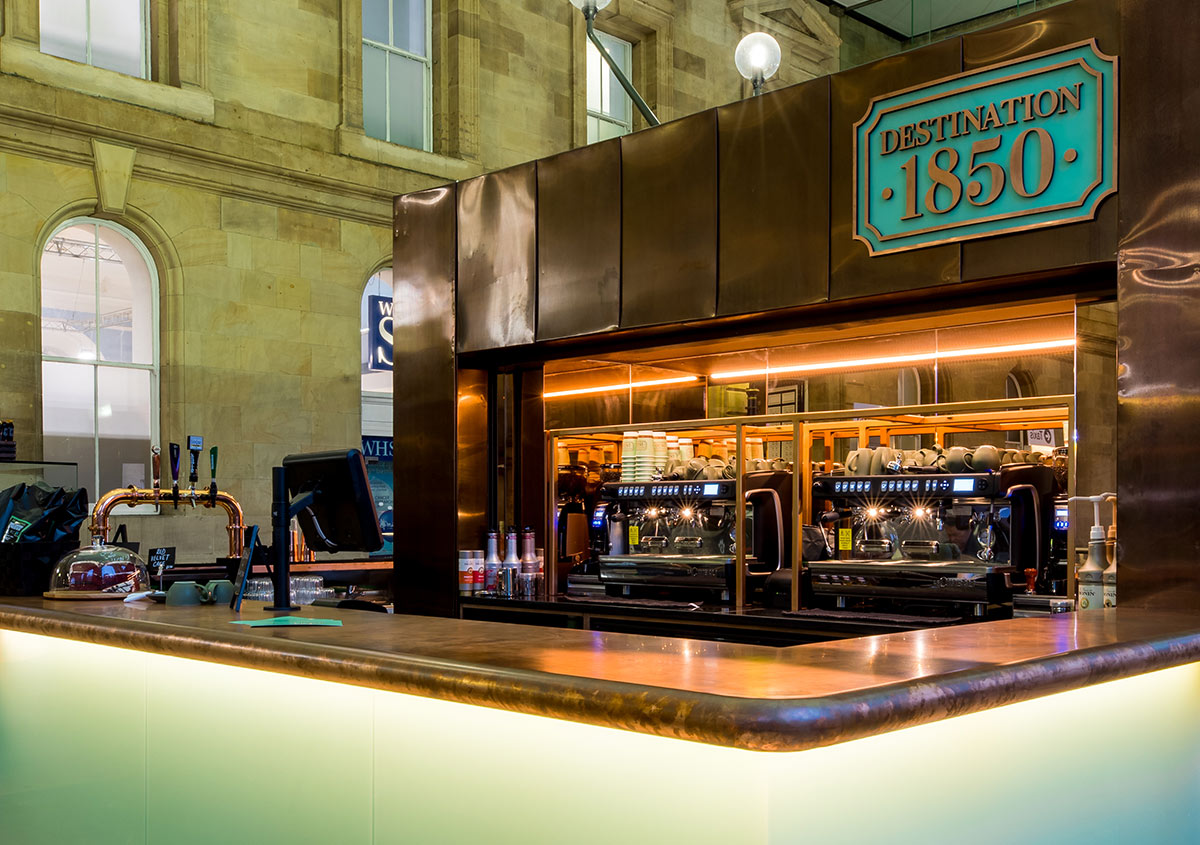 Americano
£2.10 (Regular) / £2.25 (Tall)
Cappuccino
£2.55 (Regular) / £2.70 (Tall)
Latte
£2.55 (Regular) / £2.70 (Tall)
Flat White
£2.35
Espresso
£1.75
Speciality Coffee
£2.95 (Add a flavoured syrup: Salted Caramel, Caramel, Gingerbread, Toffee Nut, Donut, Vanilla, Amaretto, Hazelnut, Sugar-Free Vanilla, Sugar-Free Hazelnut, Sugar-Free Caramel)
Mocha
£2.55 (Regular) / £2.70 (Tall)
Hot Chocolate
£2.55 (Regular) / £2.70 (Tall)
Signature Hot Chocolate
£2.95 (Red Velvet, Cherry Bakewell, Salted Caramel or White Chocolate)
English Breakfast Tea
£1.95
Speciality Tea
£1.95 (Green Tea, Lemon & Ginger, Earl Grey, Camomile, Decaffeinated, Berry & Elderflower, Peppermint, Loose Leaf Samovar (Orange Spice), Loose Leaf Strawberries & Cream, Loose Leaf Peppermint)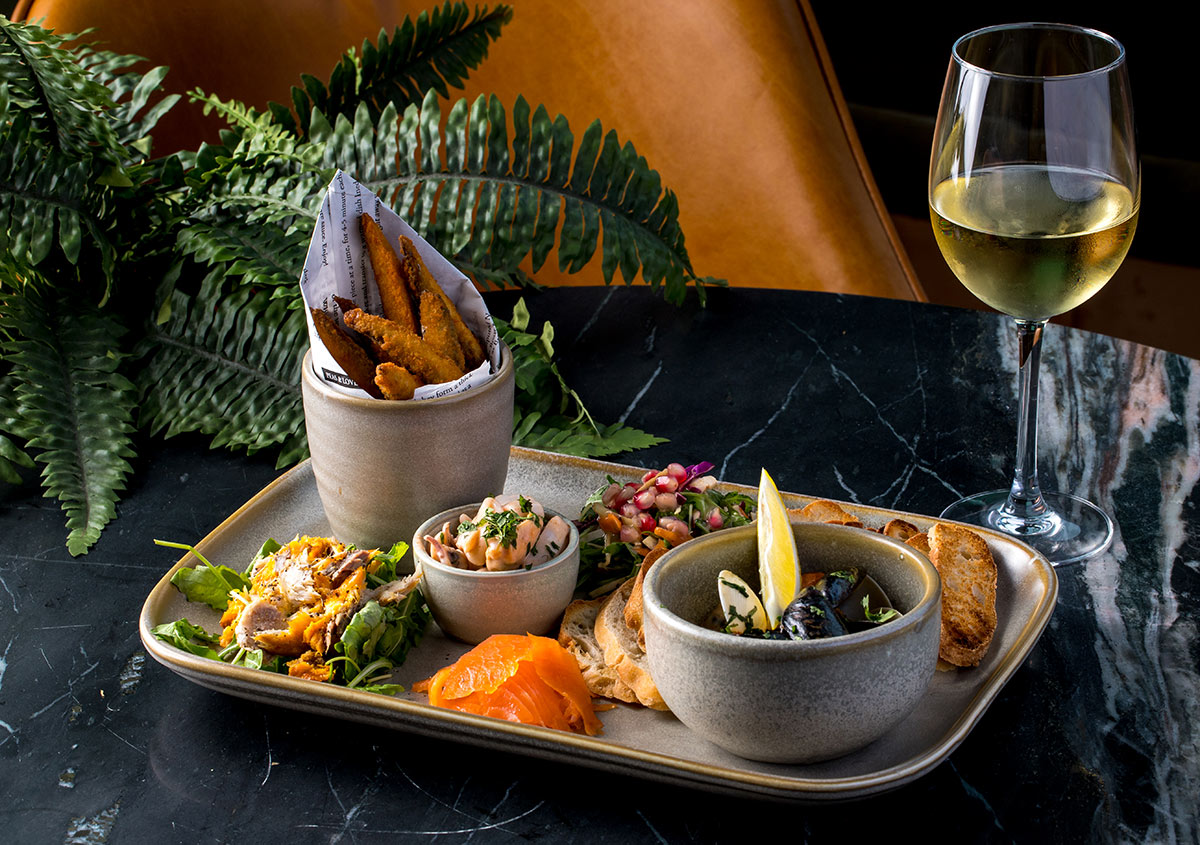 Mango & Passion Fruit Cooler
£2.85
Summer Berries Cooler
£2.85
Frappuccino
£3.95 (Vanilla, Strawberry, Chocolate, Salted Caramel, After Eight or Donut)
Fresh Fruit Juice
£1.90 (Apple, Orange, Cranberry or Pineapple)
Marlish Mineral Water
£1.85 (Still or sparkling)
Red Bull / Sugar Free Red Bull
£3.10
Bottled Coke
£2.55 (Coca Cola, Diet Coke or Coke Zero)
Draught Soft Drinks
£1.90 (Regular) / £2.50 (Tall) (Coca Cola, Diet Coke, Lemonade or Tonic Water)